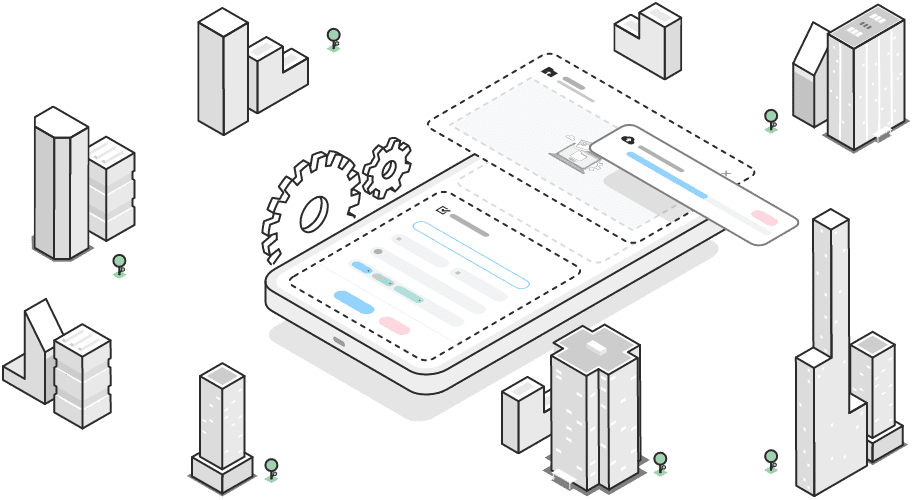 WaveMaker is a rapid app development (RAD) platform that enables users to expand and modify the base code. They enable the creation of both web and mobile applications utilizing a drag-and-drop, low-code graphical interface.
With cross-platform mobile development, testing, and deployment accomplished with a click by using Wavemaker Low code platform. There are many device kinds that are immediately enabled.
What is Provided by Wavemaker Low Code Platform?
Wavemaker Low code platform comes with a variety of pre-built templates for various online and mobile apps, such as dashboards and login pages. It is a number of themes to provide a uniform experience for users across various pages and UI elements. Users can view data and content using pre-built chart widgets in web apps.
However, page transformations and animations could be added to mobile applications with the option of connecting touch movements to active events. For integration and API-based production, WaveMaker provides REST and SOAP APIs. Users can also connect to the mobile server side (MBaaS) and export existing database designs from various platforms.
Benefits and Properties of Wavemaker:
· Users can start having to work on the design of their application right away thanks to a variety of pre-built web and mobile app frameworks. They include dashboards, login pages, and UI themes. For mobile apps, page visual effects like slide, fade, flip, and pop could be added. However, touch expressions can be connected to events that can be taken.
· For mobile apps, the camera, connections, location, network, and other capabilities of the device can be accessed and used. Data may also be stored offline on the client's device.
· Developers can update the HTML markup and Javascript, as well as create new Java services to adapt applications in accordance with company logic or processes.
· It is possible to modify widgets and user experience properties without creating any code, movement, or behavior. It may be configured in response to events or user actions.
· User roles can be defined, assigned, and regulated for the level of access on pages, widgets, and services to influence how the application behaves.
Wavemaker Low code platform allows users to modify widget features and styles without writing any code. But they can also edit Javascript and HTML content. It creates Java services to alter programs in accordance with business strategies or workflows. WaveMaker produces Maven-compliant code, and whole projects can be saved as ZIP or WAR files.
Conclusion:
Multiple app versions can be distributed to various deployment destinations by using Wavemaker Low code platform. They include both development and production environments. Therefore, source code repository integrations can be used to manage app versions.
Users have the option to deploy apps with a single click or save apps as WAR folders for manual distribution and apps. It can be evaluated on a variety of devices and resolutions. Additionally, platform-specific installs for the Microsoft, Google, and Apple app stores can be bundled with mobile apps.
if you want to know about RAD-Rapid application development platform or Compare Low code platform alternatives – Mendix vs outsystems vs powerapps vs Wavemaker and Enterprise Low code application development platform Feel free to contact Wavemaker