Dynamic Business's Tech Tuesdays column is dedicated to the businesses and products that are making great contributions to the tech industry, pushing the boundaries of technology, and redefining the future.
Banks must ensure they are catering to this mostly untapped sector, given the significance of SMEs to the global economy. One of the major obstacles to expanded SME growth is a lack of access to capital. Such occurrences, which range from long invoice maturities to late service payments, might considerably impede SME growth. 
The same reason has led to a growth of Fintech startups that are attempting to address this gap. This week's edition includes a list of prominent Fintech solutions that your business can use to provide a seamless experience to your customers.
Adyen
Adyen is a financial technology platform that provides end-to-end payments capabilities, data-driven insights, and financial products in a single global solution. Adyen helps businesses expand from one market to the world, turning payments from a cost centre to a growth enabler. 
It helps businesses consolidate their payments across all stores, all markets, and all channels into one system, which means the operation of the entire payment can be handled with a single contract and a single set of reporting. Adyen's Unified Commerce solution helps retailers, F&B and QSR businesses unify their sales channels, giving them a single source of truth. 
With all payment data feeding into the same system, businesses can deliver a wealth of cross-channel experiences, keep reconciliation simple and capture rich customer insights to improve attraction and retention rates.
While Adyen works with lots of the world's biggest brands, like Facebook, Uber, H&M, eBay, and Microsoft, it also supports marketplaces and platforms to accept and manage payments for their sub-merchants and smaller sellers.
Visit here for more
Frollo
Frollo is a purpose-driven fintech and Australia's leading Open Banking intermediary. Frollo helps businesses use Open Banking data to deliver better customer outcomes. From reducing debt and increasing savings to providing a better, more personalised customer experience.
Its modular, end-to-end Open Banking platform enables businesses to quickly bring Open Banking-powered use cases to market by leveraging Australia's most advanced and reliable CDR Gateway, with plug & play access to lending, personal finance management and customer onboarding solutions.
Frollo's free money management app not only allows users to sync their accounts from various institutions in one place, but it also provides a range of tools and insights to help them track and manage their money. Frollo's app won Mozo's best money management app of 2021.
More here: https://frollo.com.au/
Paytime
HR fintech Paytime launched in Australia last year and provided businesses with a free technology platform that allows employees to access a portion of their earned wages at any time during the month. It plugs seamlessly into the company's payroll software and accesses real-time information about their wages. The integration is simple, the platform easily integrates with Payroll and Timekeeping systems utilising the Application Programming Interface (API).
Employees can typically withdraw 50%-70% of their earned wages, and it is received within minutes into their bank account. Paytime is suitable for any industry as it runs seamlessly in the background and requires no change to payroll.
More here.
Airwallex Borderless Cards
Airwallex is the leading financial technology platform for modern businesses growing beyond borders. With the Airwallex Borderless Card, you can pay seamlessly and securely anywhere, across 150+ countries and 50+ currencies.
With Airwallex's Borderless Company cards, businesses can create a dedicated virtual card for each expense category or subscription to better track, manage or freeze spending – saving on both time and money (reducing high FX fees). 
Businesses can also create Borderless Expense cards for employees with dedicated logins. No matter where they are based, staff are empowered to make their own purchases, while managers stay in control with spending limits and real-time visibility of transactions. 
Find out more here.
Koinly
Koinly is Australia's leading crypto tax tool, catering to investors and traders at all levels, and is one of the most widely-used crypto tax platforms globally. Whether it's Crypto, DeFi or NFTs, the platform saves you valuable time by reconciling your holdings to generate an ATO-compliant tax report in under 20 minutes. 
Koinly has integrations with over 700+ wallets, exchanges and blockchains, utilising AI to match transactions between wallets, saving you hours if done manually. Koinly also has a generous free plan, allowing crypto investors to import and track up to 10,000 transactions.
Since its launch in 2019, Koinly has brought a seamless crypto tax solution to hundreds of thousands of users in over 100+ countries. Amidst the crypto market's recent volatility and the ATO crackdown on crypto, Koinly is in demand now more than ever, as investors navigate the complexities of crypto tax to minimise losses where possible.
More here.
Smart Ease
Smart Ease is a fintech which makes it easier for businesses and other organisations to fund smart and energy-efficiency equipment. Rising energy costs and inflation have led to greater urgency to install smart and energy-efficiency equipment, but the significant up-front costs can be an obstacle. Accessing funding can often be difficult and time-consuming. 
Smart Ease solves this problem with its unique payments platform, which streamlines the process and provides approvals in minutes. This allows their network of accredited channel partners – including major players Origin, Energy Australia and AGL – to approve their customers' funding applications in less than four minutes.
Smart Ease technology helps diverse organisations to decarbonise and digitise. 
These include businesses – from SME to enterprise-level – schools, government, community organisations, and regional and rural sites. By spreading the investment across affordable repayments, these projects are often cash-flow positive due to the energy savings made. 
More here.
coaXion
Australian fintech coaXion has created AI-driven 'Pay As You Use It' technology to disrupt the traditional, inflexible national equipment financing market. coaXion's deep civil and construction equipment expertise and ground-breaking proprietary technology mean they can accurately assess machine usage and degradation.
Their cutting-edge asset operation and condition monitoring technology lets the borrower pay for equipment based on how they operate it and how much they use it – the benefits of renting and financing in a single package.
Launched this year, coaXion is the only lender in the Australian equipment finance market able to offer this variable repayment innovation which accurately matches equipment depreciation with valuation/repayment rates.
The initial market is Australian earthmoving business owners with dozers, graders and excavators.
coaXion has big plans from 2023 to expand into key overseas markets and eventually roll out finance to cover fleet equipment in the broader construction, agriculture and mining industries.
More here.
Wiise's integrated bank feeds, reconciliations & ePayments
Businesses can monitor daily bank transactions and streamline bank reconciliations through Wiise's integrated bank feeds with major Australian banks at no extra cost. 
With SISS Data Services integrated directly into Wiise's platform, businesses don't need to enter bank login details to check and reconcile their accounts. Businesses can also get paid sooner with Wiise's ePayments, making it easier for customers to pay sooner through easy invoice payments. 
Wiise integrates with payment platforms, including BPAY, PayPal and Simplify. Customers can pay their bills straight from their invoices. Businesses can even send invoices directly from their email using Outlook. 
To learn more visit:https://www.wiise.com/banking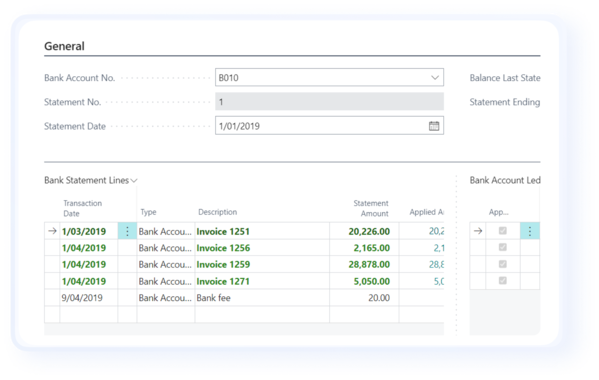 Wiise x Chargebee Integration (March 2022)
Chargebee is an intelligent, end-to-end recurring billing solution for fast-growing SaaS businesses. Chargebee simplifies subscription billing processes with automation and streamlines Revenue Operations (RevOps), making it easy for businesses to manage subscriptions at scale by automating recurring billing. 
It also shows key metrics on the dashboard and provides customised reporting features. This one-way data sync ensures that all subscription and billing details are always up-to-date.
To learn more, visit here.
BidFin 
BidFin is an Australian-based fintech with a mission to change the technology purchase experience for SMBs. This includes providing valuable payment flexibility at the point of sale, making it easier for SMBs to buy, deploy, and consume technology. 
As the Australian business landscape becomes increasingly digital, SMBs face growing pressure to transform or risk falling behind their competitors technologically. However, digital transformation requires investment, and SMBs may not have the necessary upfront funds available at the right time. 
BidFin allows SMBs to digitally transform and futureproof their business without crippling their bottom line. BidFin offers a range of financing products from short-term payment solutions such as extended supplier invoice terms of up to 180 days and longer-term payment options of up to 60 months for software, hardware, and managed services purchases. This lets SMBs make more affordable payments over time and helps reduce the risk of meeting long-term business needs using risk-adjusted payment plans. 
Leveraging the right payment option with BidFin can help SMBs realise the benefits of technology investments with minimal impact on their existing cash flow. And, over time, the benefits of having the right technology in place can effectively mean it pays for itself.   
For more information, visit here.
Acacia Money
Acacia is a fintech app that allows users to collate all their financial information in one place and then find new savings, energy, super and home loan plans that can offer better returns and have a more positive impact on the planet
With its open banking architecture, Acacia is disrupting the finance industry by allowing users fast, easy access to transparent information on the environmental impacts of financial institutions. 
Acacia launched in 2021 and is continuing to roll out new functions, including a function allowing users to switch to a more environmentally friendly home loan in the Acacia app in just three minutes.
To learn more about Acacia, and to start storing and using your money more sustainably, you can download the app via www.acaciamoney.com
Zai
PayTo is a new service delivered via Australia's New Payments Platform (NPP), allowing businesses to initiate requests for real-time payments from customers' bank accounts. It launched across Australia on 30 June 2022.
Zai, the global financial technology company delivering embedded orchestration solutions, worked closely with NPP to deliver a best-in-class solution to support it. The core early adopters of this technology will be subscription-based companies, eCommerce platforms and property technology businesses – this broadens out as PayTo becomes more widely used.
For a limited time, new and existing customers signing up for Zai's PayTo solution will pay nothing for the first 12 months. (Companies availing of this offer will need to have PayTo integrated by 1 December 2022.   
For further information, see here.
Kong Enterprise
Kong Enterprise is a scalable, secure and flexible API management platform that helps organisations increase developer efficiency, market time, and experience building new applications or functionality.
The platform extends upon Kong Gateway, the fastest, most adopted API gateway, with enterprise plugins, developer portal, analytics, advanced security features, GUIs and 24/7 support. 
Launched in 2017, Kong Enterprise is the only platform built to deliver sub-millisecond latency for APIs and microservices across hybrid and multi-cloud architectures, regardless of platform or protocol from at the edge ingress and in a service mesh. It is the only platform designed to optimise today's application modernisation needs through automation across the full lifecycle of APIs and microservices. Kong Enterprise helps customers like Moderna, Verifone, and GSK build, manage, and run APIs, processing trillions of transactions at sub-millisecond latency.
More here.
Keep up to date with our stories on LinkedIn, Twitter, Facebook and Instagram.